CJ aka BLKN SLICE
Producer / DJ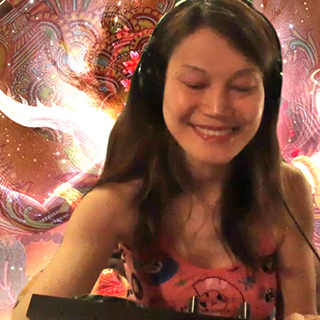 Born and raised in Brooklyn, New York, CJ has MTV credits and is the resident DJ every Friday night at a Toronto-based online party that runs from 11pm-1am EDT (Zoom code 905 420 4200).

PURE ENERGY PROMOTIONS
PAST / PRESENT ARTISTS
Aerodrome
Criostoir's Dimension
Darren Flinders
Daydream
Dee Kaph
DJ Catatonic
DJ Find
DJ Light
DJ M-CAS
Earhythmic Tribe
Fourteen Hertz
Gorgeous Girl
main event musik
Mix Master U-Haul
Phybar Optek
Project 19
Project Mayhem
Purple Dreams
Riontron
Robert Phoenix
Sonic Theory
Vextrogen
Xerjester

JORGE MORENO
Producer / DJ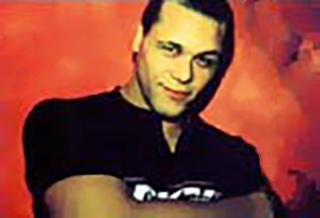 Jorge Moreno has held DJ residencies in New York, Philadelphia, and Germany. He was an active member of For the Record and has co-produced a number of songs with some of the top producers in dance music.

FACTS
Vacabala Records has produced over 250 dance tracks and remixes with albums and EPs pressed on vinyl and CD for three record labels. Our 1996 mashup of Madonna and Gloria Estefan is regarded as the first multi-ethnic, cross-genre mashup in history. Our 1998 remix of Brandy's "Almost Doesn't Count" takes the R&B hit to the dancefloor. Our 2020 remix of Kim Petras' "Malibu" is the world's first club ready remix of Kim's hit song.
Gorgeous Girl's music is on 4 MTV shows and played in 27 countries.

REMIXING & MASTERING
Let us remix or master your next hit song!
Contact us for details.
Mastering Clients: Carter Burnett, Mirror Sound, M.I.S.S., Al Blackwell, Lou Tubman, and more.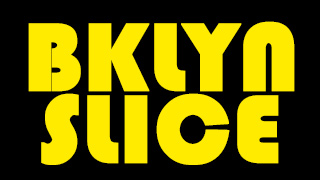 DISCOGRAPHY
UDM, John Wicks, Tekno
UDM & John Wicks, Correlation
UDM & John Wicks, The Raven
UDM & John Wicks, Waialae
UDM & John Wicks, Strip!
Talisman & John Wicks, The Fresh Connection
UDM & John Wicks, Waiting for You
UDM, Feel-It!
Clare Din ft. Lady Jay, Endless Time
MISS & Clare Din, Spit
MISS & Clare Din, White Remix
Clare Din, The Queen
Screaming Tribesmen, Gimme What U Want
Screaming Tribesmen, Oh Yeah
Screaming Tribesmen, Transcontinental DQ
Screaming Tribesmen, Dynomite
Screaming Tribesmen, Take Your Shirt Off
Screaming Tribesmen, Feel the Rush
Traci Lords, Control (Screaming Tribesmen S&M Mix)
Screaming Tribesmen, Infectious Beats
Screaming Tribesmen, Carnival Climax
Screaming Tribesmen, Carnival Beats
Screaming Tribesmen, Midnight Jam
Screaming Tribesmen, Sax Jam
Screaming Tribesmen, Diva '96
Clare Din, E-Sensation Blood Mix
Clare Din, E-Sensation Basement Mix
Clare Din, E-Sensation Single Edit
Clare Din, E-Sensation Legs Mix
Jorge Johnson & Clare Din, Laugh Track
Jorge Johnson & Clare Din, Space Train
Jorge Johnson & Clare Din, Oomph
Brandy, Almost Doesn't Count (Vacabala Club Mix)
Clare Din, The Dream
Clare Din, Lounge Lizard
Clare Din, The Lightly EP
Clare Din, The Sound (Vogue 97)
Clare Din, The Sound Edit
Clare Din, Feel So Good
Clare Din, Feel So Good Edit
Clare Din, Feel So Happy
Clare Din, Feel More Happy
Clare Din, Feel So Sexy
Clare Din, Correlation ft. Julie Kelley
Gorgeous Girl, Wild Ride EP
Gorgeous Girl, Through the Looking Glass EP
Gorgeous Girl, Planet Rave
Gorgeous Girl, Techno World
Gorgeous Girl, Pulsar
Gorgeous Girl, U.F.O.
Gorgeous Girl, U.F.O. (Digital Ocean Club Mix)
Gorgeous Girl, U.F.O. (DJ NRG Invasion Mix)
Gorgeous Girl, E-Sensation (Lectroluv Factory Mix)
Gorgeous Girl, BeaT THiS
Gorgeous Girl, Beet DiSH
Gorgeous Girl, Stylin' (House of Rave Club Mix)
Gorgeous Girl, Make Love to Analog
Gorgeous Girl, Make Love to Analog (Essential Mix)
Gorgeous Girl, Euphoria (To Oakey, With Love)
Gorgeous Girl, Metropolis (Rubber Love Mix)
Gorgeous Girl, Obsession (Club Mix)
Gorgeous Girl, The Raven
Gorgeous Girl, The Raven (Happy and Free Mix)
Gorgeous Girl, Sex in the City
Gorgeous Girl, Cold n' Dark
Gorgeous Girl, Gothic
Gorgeous Girl, Spice
Gorgeous Girl, Ascension
Gorgeous Girl, Angel's Dance
Gorgeous Girl, Lift
Gorgeous Girl, 360 Degrees
Gorgeous Girl, From the Heart
Gorgeous Girl, Lucky Bastard
Gorgeous Girl, Spiral Galaxy
Gorgeous Girl, U.F.O. (Alternate Mix)
Gorgeous Girl, Do It
Gorgeous Girl, Got to Believe
Gorgeous Girl, Round and Round
Gorgeous Girl, My Control
Gorgeous Girl, Catwalk
Gorgeous Girl, Wicked (ZahAh)
Gorgeous Girl, The Ocarina
Gorgeous Girl, It's a Feeling
Gorgeous Girl, Freakin'
Gorgeous Girl, Speed
Gorgeous Girl, Megaton Bomb Shelter
Gorgeous Girl, Whoosh Express
Gorgeous Girl, Purple Dreams (GG Remix)
Gorgeous Girl, Soft Song
Gorgeous Girl, Little Drummer Boy
Gorgeous Girl, Air (Atmosphere Mix)
Gorgeous Girl, Wah Wah (That Funky Horn)
Gorgeous Girl, Squeeze
Gorgeous Girl, Nite Lite
Gorgeous Girl, Gorgeous!
Gorgeous Girl, Divine Loops 1
Gorgeous Girl, Gyrate
Gorgeous Girl, Gyrate version 2
Gorgeous Girl, U.F.O. (Digital Ocean version 2)
Gorgeous Girl, 360 Degrees version 2
Gorgeous Girl, So Far Away
Gorgeous Girl, Voulez Vous?
Gorgeous Girl, Love Runs to Eternity
Clare Din, That Funky Sound ft. Brooklyn Boy
Gorgeous Girl, Goddess
Kim Petras, Malibu (CJ's Jellybean Mix)
Kim Petras, Malibu (CJ's House Bunny Remixes)
Hall & Oates, Out of Touch (CJ x Oscar Salguero Mix)
DaddyLysol, Back Up Bitch (CJ's Bklyn Beats Mixes)
DaddyLysol, Live a Little (CJ's Bklyn Beats Mixes)
Abrina, Boat (CJ's Bklyn Beats Mix)
Alanis Morissette, You Oughta Know (CJ's Bklyn Bitch Mix)
Allie X, Casanova (CJ's Bklyn Beats Mix)
Aluna, Envious (CJ's Bklyn Beats Mix)
Ariana Grande, Thank U Next (CJ's Bklyn Beats Mix)
Big Sean, Harder Than My Demons (CJ's Bklyn Beats Mix)
Bonnie x Clyde, Love is Killing Me, (CJ's Bklyn Beats Mix)
Daya, Insomnia (CJ's Bklyn Beats Mix)
Daya, Left Me Yet (CJ's Bklyn Bitch Mix)
Icona Pop, Feels In My Body (CJ's Bklyn Beats Mix)
Jess Glynne, Thursday (CJ's Bklyn Bitch Mix)
Jessie J, Domino (CJ's Bklyn Beats Mix)
JoJo, Man (CJ's Bklyn Beats Mix)
Kim Petras, Malibu (CJ's Bklyn Beats Mix)
Melanie C, Blame It On Me (CJ's Bklyn Bitch Mix)
Raye, Natalie Don't (CJ's Bklyn Beats Mix)
Seal, Killer 2020 (CJ's Bklyn Beats Mix)
Sofi Tukker, Feeling Good (CJ's Bklyn Beats Mix)
Toni Braxton, Dance (CJ's Bklyn Beats Mix)
Tove Lo, She Knows (CJ's Bklyn Beats Mix)
Vassy, Trouble (CJ's Bklyn Beats Mix)
Bebe Rexha, Last Hurrah (CJ's Bklyn Beats Mix)
Beyoncé, Find Your Way Back (CJ's Bklyn Beats Mix)
Britney Spears, Work Bitch (CJ's Bklyn Beats Mix)
Camila Cabello, Cry For Me (CJ's Bklyn Beats Mix)
Charli XCX, Focus (CJ's Bklyn Beats Mix)
Elle Fanning, Dancing On My Own (CJ's Bklyn Beats Mix)
Hailee Steinfeld, I Love You's (CJ's Bklyn Beats Mix)
Jason Derulo, Take You Dancing (CJ's Bklyn Beats Mix)
Karen Harding, Undo My Heart (CJ's Bklyn Beats Mix)
Katy Perry, Teary Eyes (CJ's Bklyn Beats Mix)
Lady GaGa, Free Woman (CJ's Bklyn Beats Mix)
Lindsay Lohan, Back to Me (CJ's Bklyn Beats Mix)
Luke & Steve & Brandy, I Could Be Wrong (CJ's Bklyn Beats Mix)
Mabel, Boyfriend (CJ's Bklyn Beats Mix)
Miley Cyrus, Midnight Sky (CJ's Bklyn Beats Mix)
Olivia Holt, Generous (CJ's Bklyn Beats Mix)
Saweetie, Tap In (CJ's Bklyn Beats Mix)
Selena Gomez, Souvenir (CJ's Bklyn Beats Mix)
Sheppard, Catalina (CJ's Bklyn Beats Mix)
Taylor Swift, You Need to Calm Down (CJ's Bklyn Beats Mix)
Angie Rose, Like Gold (CJ's Bklyn Beats Mix)
Ava Max, Kings & Queens (CJ's Bklyn Beats Mix)
Bastille, Survivin' (CJ's Bklyn Beats Mix)
Bathsheba, Lost Your Mind (CJ's Bklyn Beats Mix)
Clairo, Sofia (CJ's Bklyn Beats Mix)
Curtis Waters & Harm Franklin, Stunnin (CJ's Bklyn Beats Mix)
Dead or Alive, Baby Don't Say Goodbye (CJ's Bklyn Beats Mix)
Julia Michaels, Lie Like This (CJ's Bklyn Beats Mix)
Jvke, Upside Down (CJ's Bklyn Beats Mix)
Kylie Minogue, Say Something (CJ's Bklyn Beats Mix)
Lady GaGa, Enigma (CJ's Bklyn Beats Mix)
Lennon Stella & Charlie Puth, Summer Feelings (CJ's Bklyn Beats Mix)
Marshmello & Halsey, Be Kind (CJ's Bklyn Beats Mix)
Melanie C, In and Out of Love (CJ's Bklyn Beats Mix)
Montana Tucker, Sunday Funday (CJ's Bklyn Beats Mix)
Phantoms, Want to Know (CJ's Bklyn Beats Mix)
Sam Bird & Papa Zeus, Run to You (CJ's Bklyn Beats Mix)
Sam Smith, Diamonds (CJ's Bklyn Beats Mix)
Sigala ft. Becky Hill, Wish You Well (CJ's Bklyn Beats Mix)
Topic & A7S ft. Lil Baby, Why Do You Lie To Me? (CJ's Bklyn Beats Mix)
Zara Larsson, Love Me Land (CJ's Bklyn Beats Mix)
Becky Hill, Space (CJ's Bklyn Beats Mix)
BTS, Dynamite (CJ's Bklyn Beats Mix)
Celine Dion, Flying On My Own (CJ's Bklyn Beats Mix)
Charlotte Cardin, Passive Aggressive (CJ's Bklyn Beats Mix)
Clean Bandit & Mabel, Tick Tock (CJ's Bklyn Beats Mix)
Drew Sycamore, I Wanna Be Dancing (CJ's Bklyn Beats Mix)
Ella Henderson & Roger Sanchez, Dream On Me (CJ's Bklyn Beats Mix)
Ellie Goulding, Love Me Like You Do (CJ's Bklyn Beats Mix)
Katerina Themis, Just Another Guy (CJ's Bklyn Beats Mix)
Katy Perry, Champagne Problems (CJ's Bklyn Beats Mix)
Katy Perry, Daisies (CJ's Bklyn Beats Mix)
Katy Perry, Never Really Over (CJ's Bklyn Beats Mix)
Lady GaGa, 911 (CJ's Bklyn Beats Mix)
Lady GaGa, Fun Tonight (CJ's Bklyn Beats Mix)
Lady GaGa, Plastic Doll (CJ's Bklyn Beats Mix)
Olivia Rox, Shooting Star (CJ's Bklyn Beats Mix)
Romy, Lifetime (CJ's Bklyn Beats Mix)
Royal Blood, Trouble's Coming (CJ's Bklyn Beats Mix)
Selena Gomez, Look At Her Now (CJ's Bklyn Beats Mix)
Zedd ft. Jasmine Thompson, Funny (CJ's Bklyn Beats Mix)
Zoe Wees, Control (CJ's Bklyn Beats Mix)
Coldplay, A Sky Full of Stars (CJ's Bklyn Beats Mix)
Ellie Goulding, Goodness Gracious (CJ's Bklyn Beats Mix)
Florence + The Machine, Spectrum (CJ's Bklyn Beats Mix)
Freefall ft. Savannah Low, Ms. Behave (CJ's Bklyn Beats Mix)
Katy Perry, Birthday (CJ's Bklyn Beats Mix)
Katy Perry, Small Talk (CJ's Bklyn Beats Mix)
Lady GaGa, Alice (CJ's Bklyn Beats Mix)
Lady GaGa, Babylon (CJ's Bklyn Beats Mix)
Lady GaGa, The Cure (CJ's Bklyn Beats Mix)
SVEA, Never Call Me Again (CJ's Bklyn Beats Mix)
Zedd ft. Selena Gomez, I Want You to Know (CJ's Bklyn Beats Mix)